Vehicle Servicing in Warrington
At CJ Auto Service Ltd of Warrington, we believe that prevention is better than a cure. Regularly servicing your car makes it more efficient and helps to prevent costly damage further down the line.
We recommend an interim vehicle service should be carried out every 12 months or 12,500 miles, it helps to keep your car safe and roadworthy in-between full services.
So, what's included in an interim vehicle service…
All our vehicle servicing is carried out by our experienced technicians in Warrington
We recommend a full service should be carried out every 37,500 miles or 36 months as it helps to keep your car maintained.
A trained technician will be able to spot damage early on and prevent spiralling costs if something were to go wrong with your car.
A full service includes all of the above plus…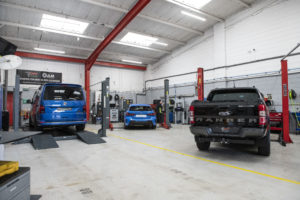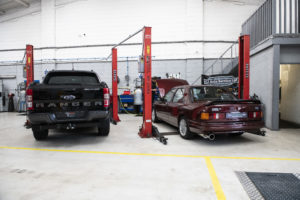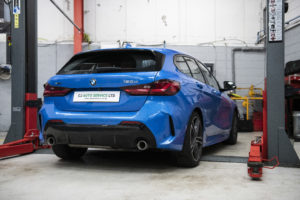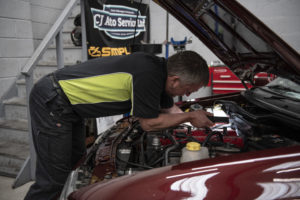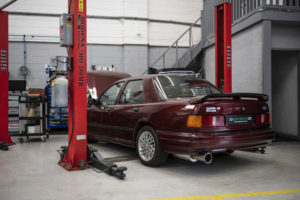 If your vehicle has travelled between 6,000 and 12,000 miles since your last service, or your service warning light is lit on your dashboard, bring your vehicle to CJ Auto Service Ltd of Warrington for a comprehensive service. If you have any enquiries, please do not hesitate to get in touch.
The job of a service is to ensure that your vehicle is in tip top condition when it leaves the garage. If you are looking for a car service in Warrington then you should be safe in the knowledge that the team of technicians looking at it will give it the attention to detail it deserves. Of course, the scale of the job differs from vehicle to vehicle, but the same duty of care should always be taken.
Here at CJ Auto Service, to ensure your car never strays too far away from perfect running condition, we recommend that your vehicle comes in for interim vehicle servicing in Warrington every 12 months or a full service every 36 months. This makes sure that, no matter how often you use your vehicle or how far you drive it, a team of professionals can diagnose and fix any problems, keeping your vehicle road legal and you as the driver safe from any potential faults that could cause an accident.
If you do a lot of driving in your car, whether this is general A-B travelling, or long distances, we recommend you visit your garage of choice for an interim car service in Warrington every 12,500 miles, or for a full service every 37,500 miles. This is to pick up on any general wear and tear that might be damaging your vehicle.
The skilled and experienced technicians at CJ Auto Service will complete your vehicle service in Warrington in as much depth as possible, to give you the upmost confidence that your vehicle is safe and road worthy as soon as it leaves the garage.
Our thorough interim servicing process includes:
Checking for damage to your trims, number plates, bodywork and mirrors.
Replacing the oil filter
Checking the under body for corrosion
Checking for signs of leakage from the cylinders
And many more!
A full service includes:
Replacement of spark plugs
Refitting of wheels
Checking of door hinges, catches and locks
And more!
As you can see, we don't take vehicle servicing Warrington lightly here at CJ Auto. We will perform all of the necessary checks to give you the reassurance you need that your vehicle is fault free.
Not all problems can be easily recognised by the untrained eye. So even if you suspect your vehicle is good repair, it is always worth bringing it in for a thorough check to help keep you safe on the roads.
Here at CJ Auto Service, our technicians specialise in some of the most popular car makes in the world. So if your car is made by any of these manufacturers, then feel free to get in touch with our team of experts and we will gladly fit you in for a vehicle service Warrington.
So if you feel like your vehicle is in need of a BMW car service Warrington or is listed under any of the manufacturers listed above, then be sure to give us a call on 01925 589066 or email us at reception@cjautoservice.co.uk. We will be able to give you all the advice and guidance you need so you are able to keep your vehicle running.
Give us a call or fill in our contact form…