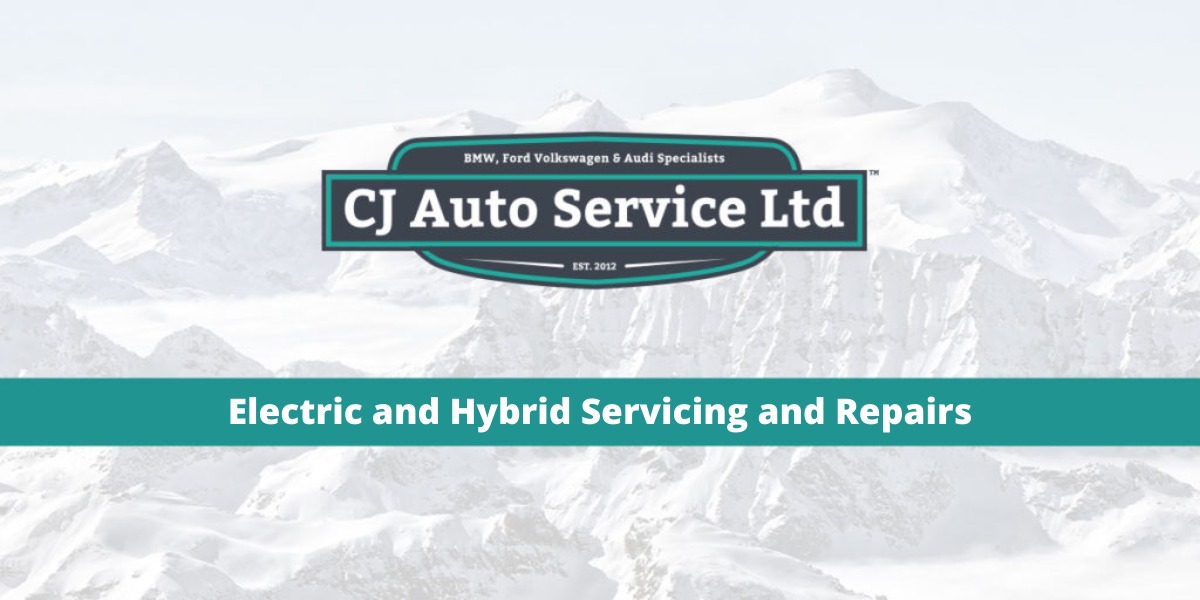 Electric and Hybrid Servicing and Repairs
Do you drive an electric car or a hybrid?
Electric vehicle (EV) maintenance is much simpler than a vehicle with a combustion engine – mainly because there are fewer parts to look after and a lot less fluid. Though hybrids are a little trickier to maintain, they often have lower CO2 emissions than conventional cars which is great for the environment.
Much like a diesel or petrol car, electric vehicles and hybrids need to be serviced on a regular basis. And here at CJ Auto Service, we are delighted to be the only garage in the Warrington area offering EV and hybrid servicing.
To find out more about our service and parts for electric vehicles, either call us on 01925 589 066 or email reception@cjautoservice.co.uk. 
Also known as DCT (Dual-Clutch Technology) gearboxes, BMW use them in some of their high-performance models. Porsche do too, only they use the PDK acronym which stands for Porsche Doppelkupplungsgetriebe – translating to Porsche double-clutch transmission – and they're known as Powershift gearboxes in Fords.
For the most part, electric vehicles demand less frequent servicing and EV maintenance is also less.
Unlike a combustion engine, there is no oil to change or filters to renew in an EV service. There is no cambelt or water pump to replace either. With fewer moving parts for the mechanic to check, servicing an electric car is easier and more cost-effective.
Electric vehicles use regenerative braking systems. This is where an electric motor slows the car down, and the energy used when braking is converted to help power the engine. You won't have to use the traditional friction brakes as often, meaning fewer disc and pad changes will be required.
In comparison to an all-electric motor, a hybrid service is a little more complicated as these vehicles have electric and fuel combustion components.
Technicians will need to ensure the high-voltage system is discharged, not only for their own safety but to ensure the engine doesn't start on its own. If this was to happen, it could cause serious mechanical damage and result in you needing a hybrid repair.
Hybrids have several parts that need to be checked, and you tend to have the requirements of a traditional service and an electric car service – all rolled into one.
Self-charging and plug-in hybrids are more expensive to service than conventional vehicles and electric cars. Also, it's worth noting that it costs more to service diesel hybrid models than it does petrol. The main reason for this is because diesels have more complex technology beneath the bonnet (i.e. extra emission control systems).
Book your EV or hybrid in for a service at CJ Auto Service
At CJ Auto Service, we want to make sure your electric or hybrid vehicle remains in peak condition for the most enjoyable and safest driving experience possible.
We appreciate that some parts may need to be checked, repaired, and replaced more frequently than others. That's why we provide hybrid and electric car repairs, as well as minor and major servicing in Warrington.
When you book an EV service or hybrid service with CJ Auto, we will identify any potential faults that require urgent attention. We'll also check wires for damage or loose connections, as well as the:
battery
brakes
electric motor
lights
steering
suspension
tyres
wheels
On top of this, we'll check the coolant levels. How often this needs topping up or flushing depends on the make and model of your car and should be stated in the manual.
Get in touch
If you would like to know more about our electric car repairs or the cost of a hybrid service, don't hesitate to contact our specialists. We are on hand from 8.00am till 5.30pm on weekdays, and 9.00am till 1.00pm on Saturday.
Alternatively, if you have any questions about booking your EV or hybrid in for a service at CJ Auto Service, we'd be more than happy to answer them for you. Simply give us a call on 01925 589 066.
Give us a call or fill in our contact form…