DSG & Automatic Gearbox Servicing
Not too long ago, when shopping for a new car, you would have been faced with two gearbox options – a manual or automatic. Today though, the choice is bigger with  the Direct Shift Gearbox (DSG) widely in Volkswagen's, Audi's, SEAT's, and Skoda's.
Also known as DCT (Dual-Clutch Technology) gearboxes, BMW use them in some of their high-performance models. Porsche do too, only they use the PDK acronym which stands for Porsche Doppelkupplungsgetriebe – translating to Porsche double-clutch transmission – and they're known as Powershift gearboxes in Fords.
All Davanti tyres are designed in the UK by experienced industry experts, manufactured in a state-of- the-art plant to exacting E-mark standards and tested at Europe's toughest proving grounds, including Davanti's European Development Centre at Applus IDIADA in Spain.
How does a Direct Shift Gearbox work?
From the driver's seat, a DSG gearbox is very much like an automatic. The controls are almost identical, and they change gears smoothly.
A DSG automates two separate 'manual' gearboxes and clutches that are contained within one housing and can achieve faster shift times.
It offers the ease of driving that you get from a conventional automatic (as there is only a brake and accelerator pedal) and the control of a manual transmission.
However, if you drive a vehicle that is fitted with DSG transmission, it's vitally important to maintain it and use the correct fluids to keep everything in good condition. And that's where our DSG and automatic gearbox service comes in.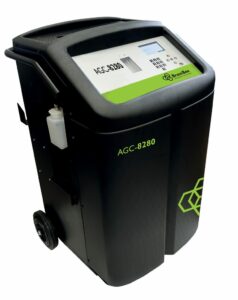 Benefits of DSG and automatic gearbox servicing
Old oil can seriously damage the gearbox or cause the clutches to burn out, leading to poor gear selection, a potential loss of power, and transmission failure.
That's why, during a DSG service, our experienced technicians will check the gearbox for leaks, drain it, and replace the oil filter before topping it up with new DSG oil.
Having your DSG oil and filters changed can:
Save on costly gearbox repairs
Improve your vehicle's performance
Ensure your warranty remains valid for any repairs to parts related to the gearbox
While most garages and dealerships drain the old oil and refill it, only 40% of the oil from an automatic gearbox will be removed, leaving a lot of dirty oil.
Here at CJ Auto Service, we offer a completely different service.
We use the Brain Bee machine for automatic and DSG servicing which offers a much more comprehensive oil change.
This machine is the only way to effectively clean a DSG and automatic gearbox. It adds a cleaning treatment and flushes the gearbox with 10 litres. We do this whilst the engine is running so it cleans the oil pump and valves, too.
To finish, 10 litres of new oil is added and a treatment is provided at the end to help protect the gearbox in the future.
Arrange your DSG or automatic gearbox service today
A DSG service needs to be completed every 40,000 miles to ensure it functions correctly.
If you've clocked up more miles than this, or you can't remember the last time you had your DSG or automatic gearbox checked, be sure to book your vehicle in for a service at CJ Auto.
Either give us a call on 01925 589 066 or email reception@cjautoservice.co.uk to arrange a convenient time and date.
On the day of the service, you're more than welcome to take a seat in our comfortable waiting area whilst our team carry out the service as quickly as possible. Or, if you prefer, we can contact you when your vehicle is ready to collect.
Give us a call or fill in our contact form…
Frequently Asked Questions
How often should a DSG gearbox be serviced?
If you've done more than 40,000 miles since your last gearbox service, or you can't remember the last time you had an expert take a look at it for you, then it's most definitely time for you to book a service.
Most manufacturers recommend for you to get a gearbox service every 40,000 miles – just to make sure everything is still functioning the way it should, and to ensure you have the safest, most enjoyable, driving experience possible.
Why not give our experts a call on 01925 589 066 to make a booking?
What happens if you don't change DSG gearbox oil?
When you bring your vehicle to us for a gearbox service, we'll flush your old DSG oil and replace it for you.
As we've mentioned, you need to have your gearbox looked at every 40,000 miles – if you leave it any longer you run the risk of your clutch burning out, which can lead to poor gear selection, loss of power and transmission failure.
If you're experiencing any of these issues currently, you're likely overdue an oil change.
Get in touch with CJ Auto Service ASAP to keep your vehicle in tip-top condition and to avoid unnecessary expensive repairs.
How do you maintain a DSG gearbox?
There are a couple of things you can do to keep your gearbox in the best condition possible while you wait for your next service. These include:
• Adjusting your driving technique
• Listening for strange noises and investigating any as soon as you can
• Looking out for low pressure issues
• Changing your anti-freeze
If you're experiencing issues with your vehicle and you're concerned, don't hesitate to get in touch with a member of our team.
Give us a call on 01925 589 066 or email us at reception@cjautoservice.co.uk and we'll be more than happy to help!