We are delighted to announce that we are now an accredited member of The DPF Doctor network!
The DPF Doctor is the UK & Irelands leading network of DPF specialists. We have access to ever-evolving technical advice and an abundant amount of knowledge, information and training.
Some of the leading vehicle technicians and workshops are a part of The DPf network and we're very proud to count ourselves as one of them.
So, if you're having any problems with your DPF you know where to come!
First thing we'll need to do is get you in for an assessment to find the root cause of your DPF problem and find the cause of your DPF to become blocked or your DPF warning light to come on.
We may be able to fix your DPF without a DPF clean being necessary.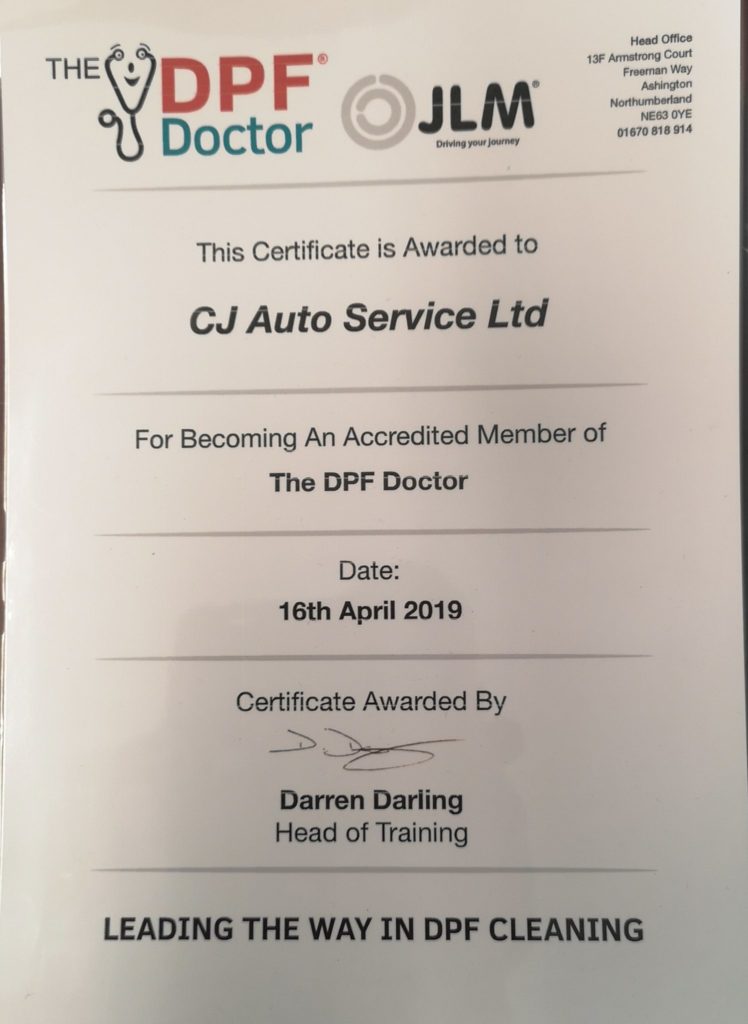 To Book Your DPF Assessment...
Give us a call or fill in our contact form…